We are a team of tech and bee enthusiasts. We are the winning project of several competitions, hackathon and accelerator. We are startup from Brno, which understands the purpose of connecting nature with tech. We are here for our fellow beekeepers and the general public.
We have been selected as one of the exhibitors for International Apicultural Congress Apimonda, which took place in Montreal, Canada on September 2019.
During summer 2019, we attended the EIT Food Innovation Prize Competition, where we were able to obtain the second price of 5000 EUR, which later helped us to finance the development of Bombus.
A lot of development, building, testing and fixing happened in the year 2019. We set up our monitoring devices in17 beehives at Mendel University in Brno and we have collected over 300 hours of data. We have sold our first versions to our enthusiastic early adopters, whose feedback has been a valuable input for further improvements and development.
In September 2018 we have been chosen to participate in Impact Hub's 100-Day Challenge (educational competition for business and startups). The project's vision did undergo several revisions, the market research was done, financial plans were created and we had acquired a lot of valuable connections. Thanks to our passion, hard work and strong will, Forsage has been selected as a project with the highest potential from a total of 11 participating groups.
After the first success, we have decided to focus on hardware stabilization, data transfer, and information processing as well as functions of the virtual assistant. The technical challenges regarding beekeeping kept us focused and interested. The realization that our data could carry the possible answer to the recent increase in bee mortality convinced us to form a startup.
The history of Forsage (Forsáž at the time) sets back to a hackathon in November 2017 led by Honeywell company. Our group of 5 software developers came up with an idea of connecting modern technologies and beekeeping. The prototype was created in 24 hours and it was able to gather information (humidity, temperature, sound) from the beehive. We were so inspired by our vision, that we had to keep working.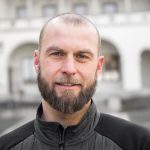 development manager in the area of data processing and analysis, the most enthusiastic beekeeper under the sun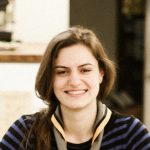 startup and project manager, responsible for communication, PR, crowdfunding, internal processes, and our wellbeing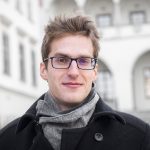 software engineer in the area of data analysis, responsible for hardware design and development, ensures a successful device development and deployment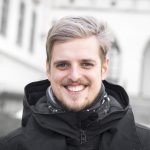 software developer from the field of data analysis, responsible for server development and device to server communication.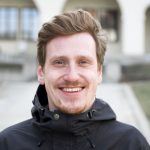 Ph.D. student at Masaryk University in the area of data visualization and bioinformatics, responsible for machine learning, sound processing and graphics.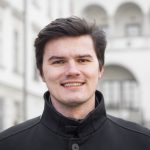 information systems developer, responsible for server development and deployment, as well as the web platform for displaying data