Have your own company bees on your own roof, or at our own apiary. We care about company collaboration, so we will personally meet you with tea and honey, and we will find out your motivation and needs. So we can put it together together and have the best result. Pity every drop of honey that drops from a teaspoon on the way to tea 🙂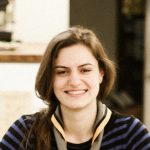 Is it or is it not clear?
That's why we have Soňa. Soňa likes company (of) bees. Ask her.
We are talking about company bees. De facto bees carry the company logo. They are on Facebook, on a blog, or where they are needed. A bee guru will bring them and will include a complimentary seminar with their installation. Apart from on-call service, he will check your bees once every month. For a chat, how did it go, what does he see inside the beehive and what does he recommend to do next. The whole team has access to the web application, where it can see what is currently happening with bees and what do they need.